Thank you for choosing us!
We know your pets have enriched your lives, graced your spirits, and nestled within your hearts, and we strive to preserve that bond by providing the best in veterinary treatment. Get to know your vet!  Our vets can provide what your pet needs including laser surgery, dental care, disease prevention, diagnostic tests, treatment of sick patients, routine vaccinations, and much more! 
At Cloquet Animal Hospital, we love your pets as much as you do!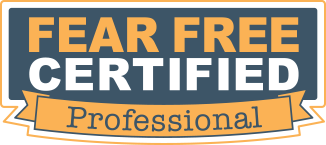 Comprehensive Veterinary Care
Veterinary medicine is a field that is constantly changing. We strive to stay current and offer the best care we can.
We are conveniently located in Cloquet, Minnesota, just off Highway 33-right across from Pinehurst Park.  We have satisfied customers from all over the area, including: Cloquet, MN; Esko, MN; Scanlon, MN; Moose Lake, MN; Barnum, MN; Sturgeon Lake, MN; Hermantown, MN; Proctor, MN; and Duluth, MN.
Our Services
We start with wellness, but our services go far beyond this. From the beginning of your pet's journey with you through his or her golden years, we have the veterinary skills and advanced technology to treat, diagnose and keep your pet as healthy as possible!
Laser Therapy and Surgical Laser
Cloquet Animal Hospital is one of the only clinics in the area offering laser surgery to our patients.  Laser surgery, combined with the affectionate care of our technicians and the expertise of our surgeons, can make your pet's surgical visit a much better experience. 
Laser Therapy can help alleviate pain and inflammation, reduces swelling, stimulates nerve regeneration and cells involved in tissue repair.  
exotic species veterinary care
Our special friends deserve special veterinary care! We provide veterinary services for rabbits, reptiles, rodents and ferrets!
Fear Free Veterinary Services

What is it, and how does my pet benefit?
We are part of a new initiative sweeping veterinary medicine designed to ease the stress, fear, and anxiety so many pets experience while at the veterinarian. Our Cloquet Animal Hospital team will assist in providing insight for how to get your pet here without fear, anxiety or stress, make the visit an enjoyable one for your pet, and offer tips for how you can incorporate Fear Free at home, too!
We're glad you're here!
We are so glad that you have chosen to visit us today. Cloquet Animal Hospital has been a pillar of animal care for Cloquet since the 1980's! Dr. Jennifer Shepherd and her husband Paul purchased the practice from the Abelts in March 2007. The hospital continues to be a small animal hospital, dedicated mainly to the treatment of dogs and cats. Some staff members remain from when the Abelts ran the hospital but there are also some new faces. Our staff is very knowledgeable as well as very caring and understanding. They all share a love of animals and work well as a team.
They treated my poor guinea pig last week who had a fractured ankle and they were unbelievably kind and helpful. We are so thankful and he's going to be just fine. ❤️

Posted by Cedar Savage on Sunday, August 9, 2020